Who Is Actually DJing Your Wedding?
Who Is Actually DJing Your Wedding?
Fun fact! The person you talk to over the phone about DJing your wedding may not actually be the person that is DJing your wedding! Let me explain... Some larger DJ companies employ multiple DJ/MCs with the intention of doing as many weddings as they can doing your wedding night. Most of the time this means that you will be receiving a DJing who lives close to your venue site rather than one that is a good fit for you and your wedding.
I've heard a variety of stories of how a DJ will show up to a wedding, receive a packet of information about a couple he has never met, and then DJ the event. I've also heard a story about a couple who asked for a DJ that is knowledgeable in country music but instead was sent a DJ that primary plays Spanish music. Both of these stories are absolutely crazy to me!
Music magic on your wedding night comes from the relationship you have with your wedding couple. A DJ needs to know not only what kinds of music you want to hear but the kinds of music your family members may enjoy. They need to know the vibe of the couple. Are they energetic, do the not want the spotlight on themselves, do the need the DJ to get everyone excited and dancing, does the couple expect many of their guests to be dancing all night, along with many more questions. Preparation is key when it comes to your wedding. We believe the more the better.
So... Who Going to be DJing Your Wedding?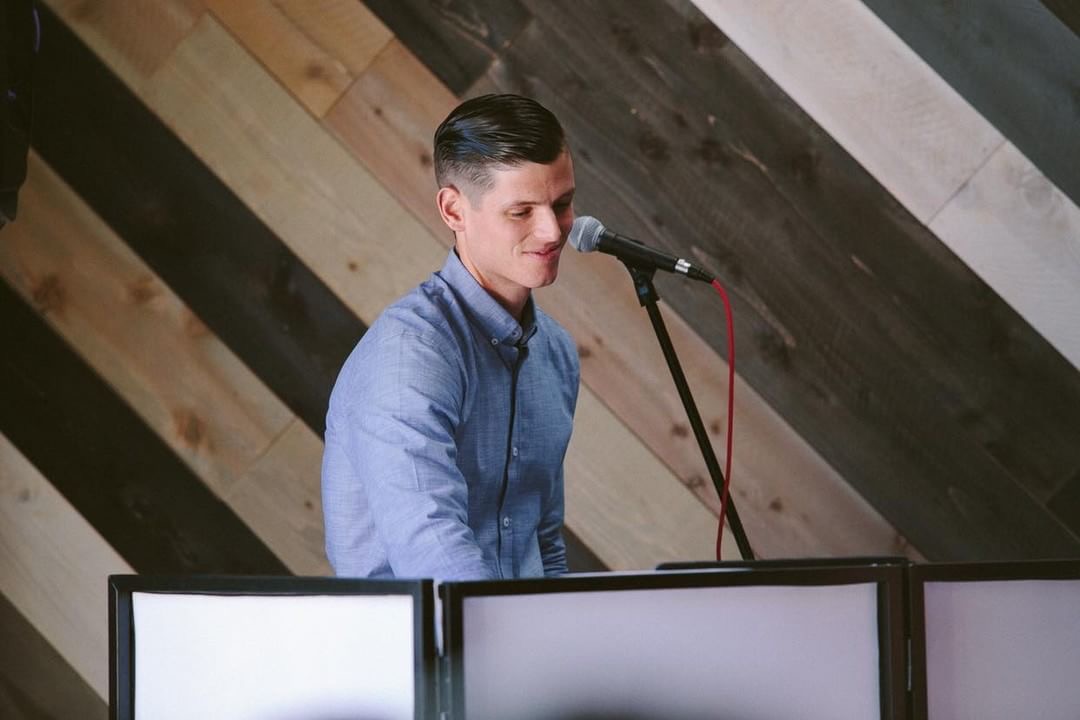 Hello! My name is Joe Scharnweber. I've been Djing before I could drive and I have a passion life to change lives through music. I promise to treat your wedding like it is mine and to build a relationship with you that will last past your wedding for years to come. In a previous life I was a music therapist and have a music knowledge base that spans more than 75 years. My favorite genres of music are: country, late 90's to early 2000's, top 40, and music from the late 60's and early 70's. I am a college trained guitarist and singer and regularly provide live music services with DJ and MC services. If you are interested please schedule a phone call with me at the link below.
Contact Diamond Entertainment
Fill out the form below to receive information on our
pricing, packages, and availability, and to receive a playlist of our top wedding songs of all-time!
↓↓↓↓↓