San Diego
Wedding DJ / Guitarist
Diamond Entertainment
We love all of the San Diego area. Wether you are getting married at a private residence or at one of the many beautiful venues we have the experience to handle your unique, beautiful, and fun wedding.
Our most popular services in the San Diego county area are: Wedding DJ /MC,
Wedding Guitarists, and Uplighting
for Receptions, Cocktail Hours, and Wedding Receptions
Our Favorite Downtown San Diego Wedding Venues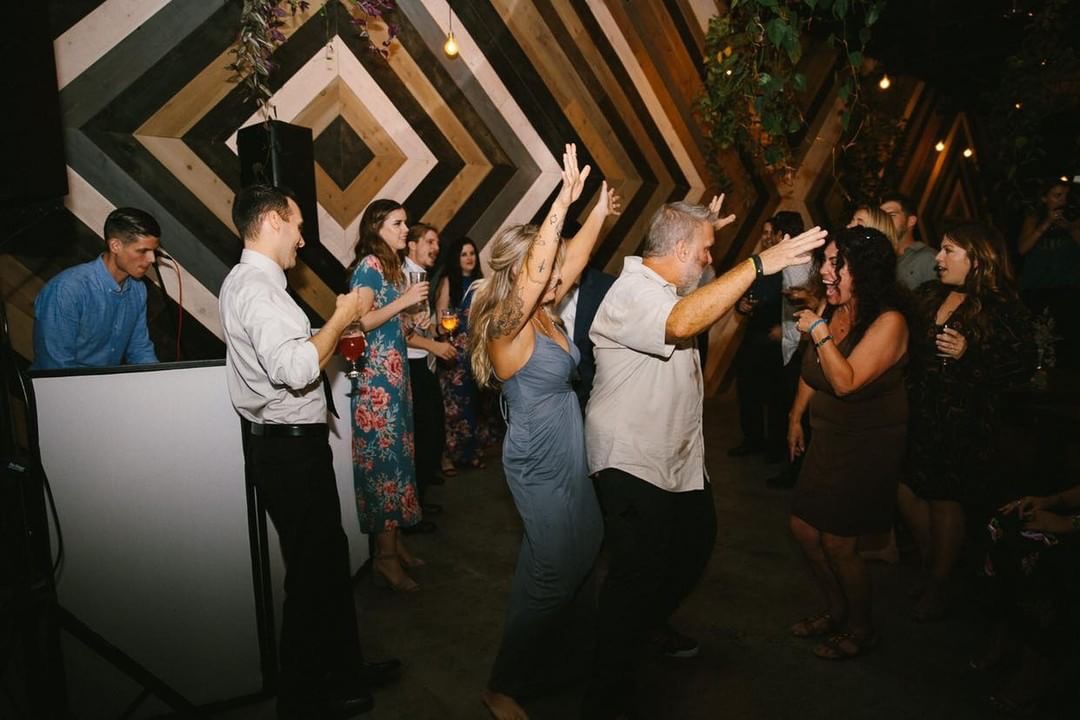 Frequently Asked Questions:
When was your business established?
- Diamond Entertainment was established in 2009 and moved to San Diego in 2015.

How long have you been helping customers in this community?

- We have been DJing wedding and events in the Rancho Sante Fe and Solana Beach area since 2018.

What are the values and beliefs of your company?

- You guys are completely different from every other couple that we have ever had.
- We are super passionate about making this day yours. We don't have a cookie cutter template.
- We want to take your likes, what you already kind of have in your head and COMBINE that with what we LOVE to do.
- The DJ is the most important person you hire for your wedding (we may be biased haha).
- People often think of the DJ only for the music.. But they forget about one of the DJ most important roles - HOST/MC.

Do you have a mission statement?

- To combine the power of music, exceptional customer care/service, and all of our life experiences to provide wedding entertainment matched by no one and remembered by all wedding couples and their guests.

Describe how your services differ from the competition?

- We solve the problem of choosing between a DJ/MC and a live band for your wedding by combine typical wedding DJ/MC services with live musicians at rates that won't break your wedding budget.
"Joe was great! From the day we hired him up to the moment all our guests left way after Midnight, still excited and completely exhausted after dancing all night. He was incredible to work with! He asked questions. He listened. And he HEARD us. The wedding atmosphere is at large created by the DJ and ours was so... well.. it was SO US! The choice of music, timing, fluidity and the absence of the awkward moments he saved us from :) Plus, he really really feels the crowd and is able to flex and adapt when necessary. Our wedding was everything I could ever want. I highly recommend Joe and his team. Professional, down to earth, fun, kind and just an amazing human!"
- Jessica ★★★★★
"Joe was well worth every penny!! He is so organized, professional, and very knowledgeable about what he does. He was able to offer helpful suggestions and even put together a special mix of songs for my father and I to dance to. Our guests loved his live guitar and vocals during the cocktail hour. The dance floor was full the entire time. Thank you so much Joe for making a magical day for Mark and I."
-Allie ★★★★★
Schedule a Discovery Call and receive a FREE GIFT -
Our "Top 100 Wedding Songs of All Time" playlist.